Let Us Help You Find The Best Orlando Realtor In Your Area

The Orlando real estate market is TOO BIG for any one real estate agent to be knowledgeable about each and every part of it. If you're thinking about selling, renting or looking for homes for sale in Orlando Florida, then you need a licensed real estate agent who specializes in the area where you are planning on buying, selling or renting a home. That makes sense, doesn't it?


Which of the Following Applies to You? Buy a Home        Sell a Home        Rent a Home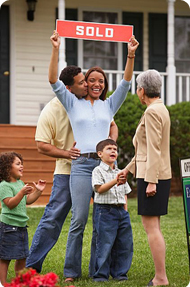 What is the purpose of OrlandoRealtor.com?

The purpose of OrlandoRealtor.com is to make it easy for people looking to buy, sell or rent a home in the most desirable areas of Central Florida by featuring the top real estate agents who specialize in each of these areas.

Why is specialization so important?
Hiring a licensed real estate agent who specializes in a specific area of Central Florida is extremely important because Orlando is a very large city made up of many smaller towns, communities & neighborhoods. It's virtually impossible for any one realtor to be knowledgeable of each and every place within the Central Florida area. When you hire a real estate agent from OrlandoRealtor.com to help you buy, sell or rent a home, you are hiring an expert who knows the area inside and out and will represent you and provide you with the best possible service.
What are the benefits of using OrlandoRealtor.com?
Using OrlandoRealtor.com will save you hours and hours of time, searching for a realtor because we've already researched and found the best real estate agents in each of the most desirable areas of Central Florida so you don't have to.
OrlandoRealtor.com provides a convenient and easy way to find and interview potential real estate agents. No matter what part of the Orlando area you may be buying, selling or renting.
Searching for homes online can be a difficult & time consuming process. Especially if you don't know the names of each and every niche community or neighborhood that make up the most desirable areas of Central Florida. Each of the real estate agents included in OrlandoRealtor.com have access to the Multiple Listing Service (MLS) and will do the home searching for you…For FREE…saving you countless hours of valuable time.

Cleaning out your garage before you move? Do you need a dumpster rental? Don't waste your time Call Angie with CRM Roll Off Division INC at (321) 228-0245 to get a fast and friendly quote on renting a dumpster in or around Orlando area.
Does your fence need repair? Mossy Oak  Fence specializes in Orlando fence repairs and new fence installations. Click on the link and check out their website.

For questions about buying or selling your home,